Reduce your AWS costs up to 50% on auto-pilot
With nOps, our customers can benefit in two key ways: First, you pay less for what you use, without the financial risk. Second, nOps enable you to use less by automatically pausing idle resources.
nOps platform is completely automated, and it requires zero engineering effort. Customers only have to pay if we save you money.
Money saved for customers
Meet the smiling faces behind nOps success!
At the heart of our diverse global team lies a passion for delivering exceptional customer experiences. The only guiding force behind us is customer obsession, as we believe that people matter above all else. Whether its our employees, partners, or clients, YOU matter the most.
Meet the smiling faces behind nOps success!
A Recognized Leader in Cloud Management
Advanced technology partner AWS, G2 4.8 rating, FinOps Foundation member and many more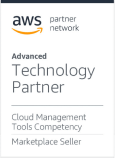 Discover how much you could save by connecting your infrastructure with nOps for free.